Welcome to Optimum Health and Wellness located in Missoula, MT. At Optimum Health and Wellness, we understand that your health is about YOU. Therefore our goal is to get YOU feeling better as quick as possible and also do our best to assure that your problem doesn't return. Thank you for visiting our website and we are honored to be your Missoula Chiropractor!
Becoming your Missoula Chiropractor was an easy decision for Dr. Jeff Engel. The active lifestyle we get to live in Missoula truly is second to none. If your lifestyle is being affected by pain or discomfort, Dr. Jeff is here to help alleviate your symptoms and get you back to your life.
Welcome to Optimum Health and Wellness
Optimum Health and Wellness is located at 1001 SW Higgins Ave., Suite 102 in the Panorama Park office complex next to the Gibson Mansion, across the street from Church at the Gates, and one block west of Pattee Creek Market and Romeo's Restaurant.
At Optimum Health and Wellness, our unique approach to care truly sets us apart. Our treatment philosophy focuses on treating the root cause of your problem, not just your symptoms. As a result, our clinic's motto is "We Get Results!" By combining chiropractic care, nutritional counseling, and lifestyle coaching, our integrative approach will help you get the results you are looking for. So if traditional methods aren't helping, it's time to give us a try!
If you are looking for a Missoula Chiropractor who has helped thousands of people reduce pain and suffering from everyday common conditions such as back pain, neck pain, and headaches we can help. We also treat conditions such as sciatica, plantar fasciitis, shoulder pain, knee pain, tennis elbow, carpal tunnel, and unexplained numbness/tingling. When traditional pain relieving methods aren't helping, chiropractic care offers a safe and effective option for these conditions.
Thanks again for taking the time to check out our website. If you have any questions or if you are ready to make an appointment please feel free to give us a call at (406)317-1014 and thanks for choosing us as YOUR Missoula Chiropractor!
| | |
| --- | --- |
| Monday | 9:00am - 5:30pm |
| Tuesday | 9:00am - 5:30pm |
| Wednesday | 9:00am - 5:30pm |
| Thursday | 9:00am - 5:30pm |
| Friday | 9:00am - 5:30pm |
| Saturday | Closed |
| Sunday | Closed |
We are located in the Panorama Park office
complex next to the Gibson Mansion and across from Church at the Gates!
HOW TO FIND A CHIROPRACTOR IN Missoula
This guide will help you find the best chiropractic clinic in Missoula for you. When most people in Missoula decide they need a chiropractor, they end up doing a search and just picking someone at the top.
Being at the top of Google for the chiropractic search does not necessarily mean they are the best chiropractor for you. Follow the steps below to make sure you are picking the right chiropractor for you.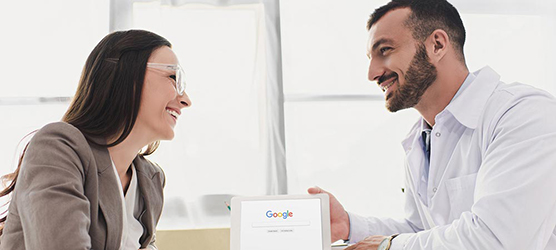 Time Needed: 5 minutes
Total Cost: USD 0.00
4 EASY STEPS TO FINDING A CHIROPRACTOR IN Missoula
Step 1: Open up a Google search
You will want to type one of the following in the search bar:
Chiropractor Missoula
Chiropractor 59803
Chiropractor near me
Best chiropractor in Missoula

Step 2: Review Their Website
The best chiropractors in Missoula put as much care into their website as they do into the rest of their office. By reviewing their website you will get a good feel for the doctor and if they are right for you.

Step 3: Check Out Their Reviews
Check out the Google Business Page of a chiropractic clinic you are thinking about visiting. It is easy for someone to say they are great, it's a different story to get other people to say great things about you.

Step 4: Give The Office A Call
Now that you have a basic understanding of what the office is about. Give them a call to make sure they fit the message that their website and GMB have been sending. You will know in a few minutes whether the office is the right one for you.